It was 2017 and we'd recently completed our HND's in web design at City of Glasgow College.
Out of work, broke and always dreading that next visit to the job centre, we knew we needed an idea.
Then one night after buying spores from the USA, it suddenly dawned on us that like-minded enthusiasts deserved a place to buy from in the UK…
We knew we had found our dream adventure!!!
That next morning we came up with the name 'Cylocybe' and with our last £100 and the services of a 'man with a van', we collected and refurbished old furniture and laptops. Surviving off beans 'n' toast for the first year, we put every penny into Cylocybe.
We now serve tens of thousands of customers from across the world from our 4000sq ft. industrial farm with high tech labs and cutting edge equipment.
Chase your dreams.
Peace, love & positivity,
Cylocybe.com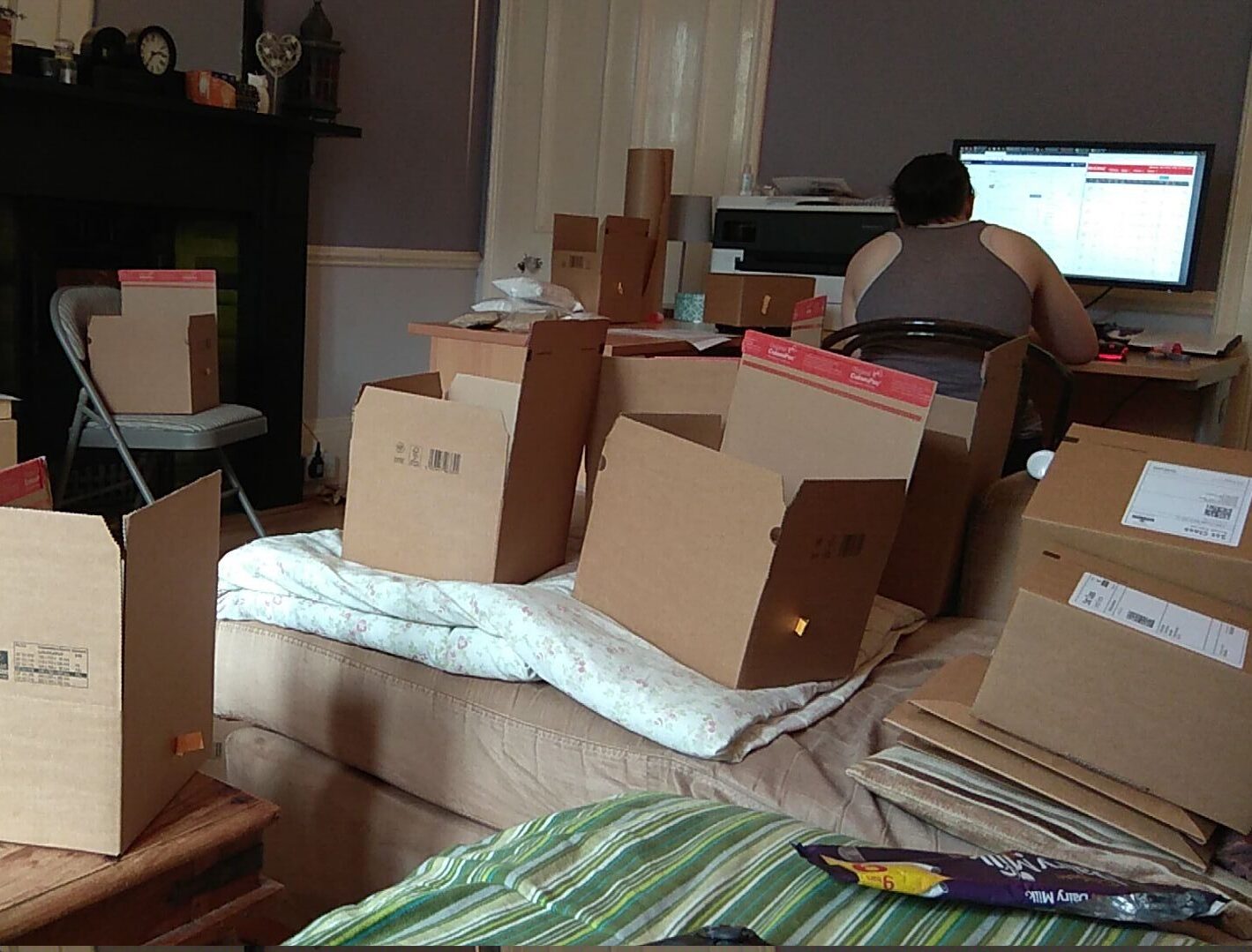 Some of the office furniture we sold to fund Cylocybe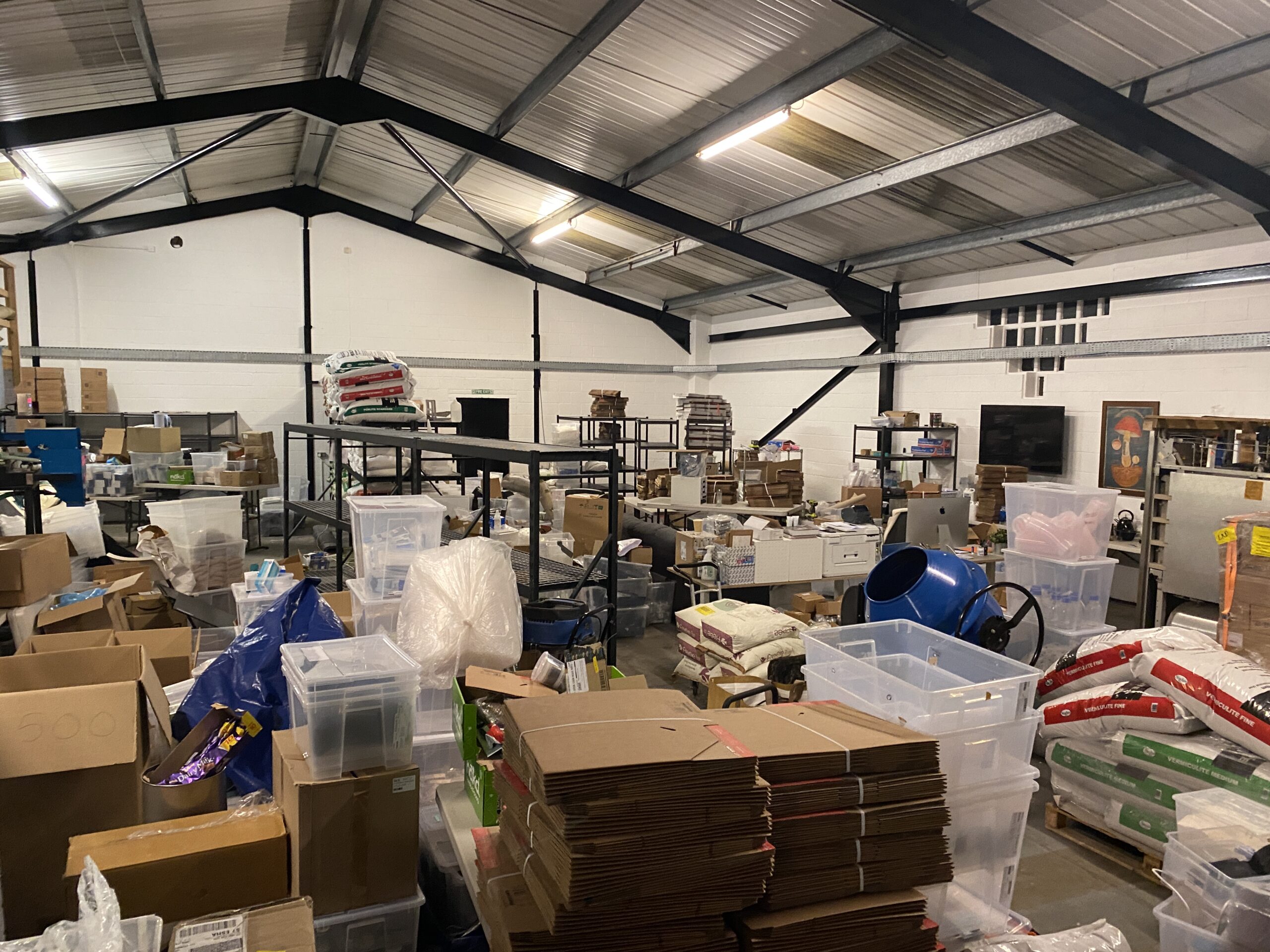 Moving In to our unit (what a mess – it was hard work!!!)
Our old 'About Us' from 2017
Being based in the UK, we have struggled to get our hands on good quality spores whilst not being hampered by huge international shipping and customs fees – a problem we shared with a lot of other mushroom enthusiasts here in the United Kingdom.
We wanted to put an end to this, by giving you access to a trusted selection of products – delivered quickly.
Mycologists from the rest of the world – we haven't forgotten about you! We are already reaching out to the amazing, passionate Mycology community everywhere and our ultimate dream for Cylocybe is to become a trusted and loved spore vendor all across the world.
We have worked hard (and continue to work) on finding the best shipping options for worldwide supply of our products, aiming to keep costs low whilst not compromising on speed or care.
Nobody is just a number to us at Cylocybe, we treat all customers like human beings.
We love to bring a personal touch to the buying experience and will always take the time to speak to anyone who gets in touch.. it really brightens up our day when we receive messages from fellow Mycologists.. especially to hear that they are happy with their orders!
What a wonderful and humbling feeling it is to read kind words from people about the business that we put out heart and soul into.
Providing fantastic customer service alongside the biggest and best mushroom spore collection out there has always been the goal for Cylocybe – with your support, we can reach that goal and continue to make the business bigger and better for everyone.