Updated on 23/11/2023: Dispatch promise is now 0-2 working days instead of 1-7 working days
Shipping and Dispatch
Everything you need to know about how and when we ship orders
We send UK Parcels using Parcelforce
When we dispatch your order, they will send you tracking information by email.
If you won't be home on the day of delivery, you will have options of:
📦 Deliver to your local Post Office®
📅 Change your delivery date
🏘️ Deliver to a trusted neighbour
You'll also receive a one-hour delivery window on the day of delivery.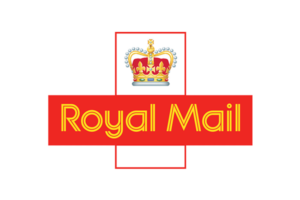 UK and International Royal Mail options
Smaller UK orders are sent with Royal Mail on your choice of Tracked 24 or 48.
The delivery aims of 1-2 working days (after we dispatch) are not guaranteed by Royal Mail.
Various international shipping options will display at checkout.

When will my order be dispatched?
We aim to have your order on its way 0-2 working days after the moment we confirm your payment (we will let you know this by email).
Our standard working days are Monday to Thursday, not including bank/public holidays.
If you ever want to check how many working days have passed since your order payment was confirmed, you can find this within the 'Your Orders' section of your Cylocybe account – you can even click on the number to see a breakdown of the days!
Dispatch pledge

If we take longer than the working days stated above, we've broken our dispatch pledge and when this happens, we make up for it with freebies. Basically, buying off customers with 'sorry freebies' is how we like to roll when we mess up… and you won't need to remind us either, as we know every parcel we're late with – the computer likes to remind us.
However, if more than 2 working days have passed since we confirmed your payment and you're worried about dispatch, you can get in touch by using our contact form.

Common issues and misunderstandings around dispatch
Important emails being missed by customers – Orders can be held up on our system because there's been a mistake made when sending a payment to us or we notice that there's a mistake in your shipping address. We will always get in touch with you about issues, so please make sure to read every email from us!


We are extremely busy or understaffed due to illness, etc.

– Sometimes we just can't help being delayed with dispatch times. We will normally post on our homepage/top banner if there's a known issue effecting the dispatch of orders.
Please Note

If an incorrect/incomplete shipping address has been provided by a customer, or you do not make arrangements for a re-delivery after failed delivery attempts by the courier and your parcel is returned to us – we will not send your order out to you again free of charge. You will be asked to pay the shipping cost for re-sending your order.
Deliveries outside of the UK
Customers are responsible for knowing the laws of their country before placing an order. If your order is not accepted through customs in your country, we will not issue a refund or send your order again free of charge.
The costs of any import taxes or customs charges that may be applied to orders when they arrive in their country of destination is the responsibility of the customer.